Bio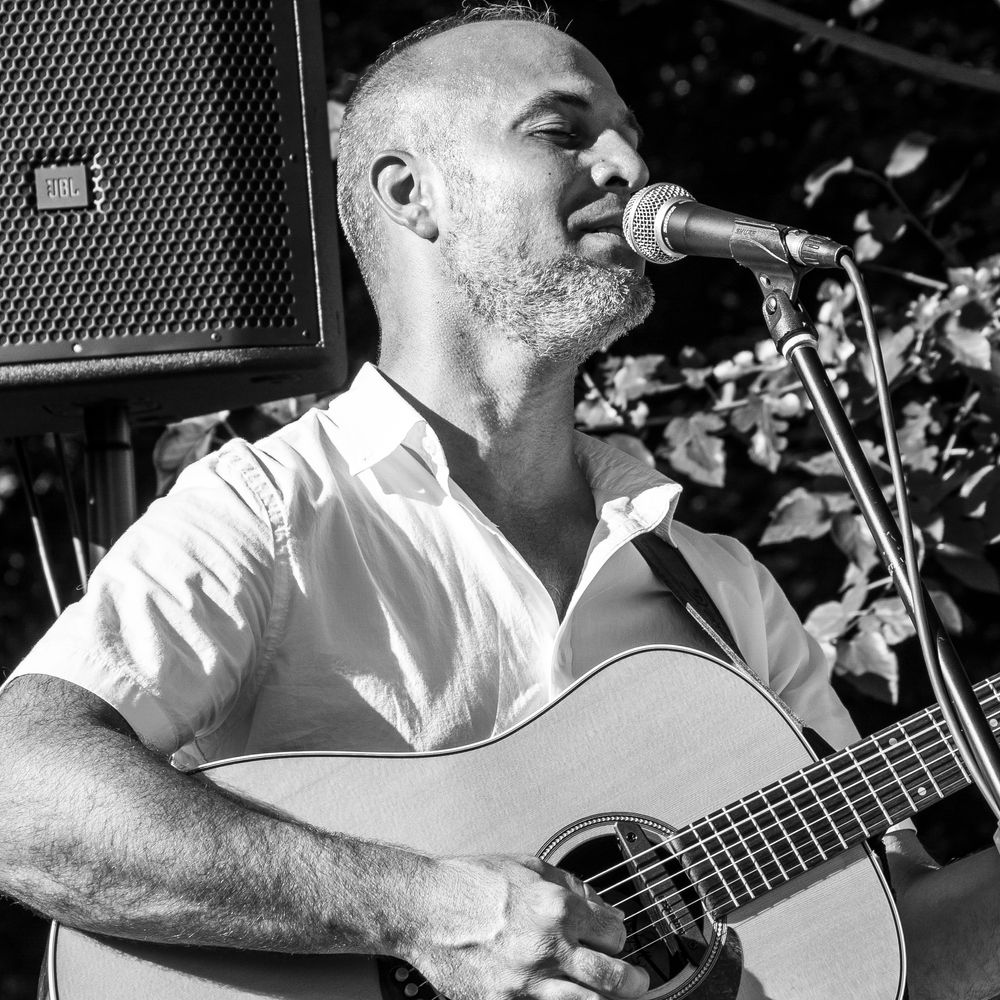 Devin Daversa is an accomplished guitarist and vocalist with more than 20 years of experience as a performer both onstage and in-studio.
Based in New York's Hudson Valley, he's played shows of all sizes from private events, to music halls, to outdoor festivals – as a solo artist or with various groups – across the country and around the world. His multifaceted skill set spans various genres, but where Devin truly stands out as a proficient musician is in his ability to tap into the vibe of a room or an on-stage groove to elevate the experience for listeners and fellow players alike.
As a solo singer/guitarist, Devin is known for his melodic interpretations of popular songs; his extensive repertoire includes decades of rock, alternative, R&B, reggae, world music, classic favorites and other styles curated for any occasion – no two performances are ever the same.
Devin is also a vocalist, guitarist, and founding member of the jam-infused rock trio Deep Chemistry, whose melodic grooves have been making people dance since 2003; their latest single, "Changes" as well as their 2011 EP "For This Moment" is available for purchase on iTunes and all streaming platforms (learn more at DeepChemistryBand.com).
In addition, Devin has shared the stage with a long list of talented musicians including Jermaine Paul (winner of NBC's "The Voice"), Anthony Miller (Alicia Keys), Carmine Appice (Rod Stewart, Vanilla Fudge), Vinnie Amico (moe.), Tony Markellis (Trey Anastasio), Boom Boom Shake, Jeremy Baum, and many others.
Devin is available for solo acoustic & full band performances for shows, events, weddings, private parties, and studio sessions. 
Devin also offers private guitar lessons personalized for students of various ages and skill levels.
Contact: devind@deepchemistryband.com
or find him on social media:
https://www.facebook.com/devin.daversa/
https://www.instagram.com/devindaversamusic